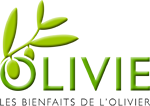 Testimonials (from Morocco, France, Sweden, Malaysia, China and Belgium)
Mr Dahri B.
«After a regular consumption of OLIVIE Plus 30X (about a month), I found that my bad cholesterol went down, the tryglycerides have slightly decreased. I will continue to take it to feel even more benefits».
Mrs Martine H.
«The facecream OLIVIE Beauty, is an excellent cream. It evens skin tone, it has a light and nice odor which is rare for an organic cream. Without fat.
I AM FAN OF IT».
Mrs Véronique A.
«OLIVIE Force is an excellent product!».
Mrs Salma B.
«My baby loves this olive oil for babies and children OLIVIE Baby/Kids, I can only give it to him especially that it is good for his health».
Mrs Debbagh K.
«At first my only concern was to relieve my arthritis pain in the knee because I could not walk normally and stand up. My husband told me about an olive oil anti-inflammatory and I decided to test OLIVIE Plus 30X hoping it can relieve me! After a month, and to my surprise, I not only felt more flexible and I could move my knee without pain but my psoriasis began to disappear! My red spots changed color to become pale and disappear after about two months! I take everyday two tablespoons of OLIVIE Plus 30X since then».
Interesting testimony
Mr Annick K.
«OLIVIE Plus 30X, I can't do without! This oil is really beneficial for my body and the taste of olives is unparalleled It is part of my daily alimentatation, trying it is adopting it!»
Mrs. FATIHA S.
«I suffered from severe neck pain and, despite taking anti-inflammatory medicines, nothing could relieve myself for long. Until I discovered these capsules OLIVIE Force containing olive tree antioxidants: my pain has decreased and I felt a total relief after only two weeks!»
Mrs. Martine H.
«OLIVIE Plus 30X: apart from the taste that is a little pronounced this oil is fantastic! It reduce my hypertension as well as my joint pain. I strongly advice it».
Interesting testimony
Mr. Marco P.
«When we know that Voltaren, Nurofen, and all these anti-inflammatory chemicals pots usually have side effects on our stomach, and taking into account the fact that the patient can not take them for more than five days followed, we are happy to offer a natural alternative! OLIVIE Force can be taken everyday by a patient. He will benefit his joint pain but also in parallel others symptoms such as: cholesterol, hypertension, psoriasis and anti-aging. Being convinced that the natural, moreover "organic" and "a farm product" will always be best soon or later, I wish all of us a good health naturally!»
Interesting testimony
Mr. BAHAMAN I. (diabetic)
«Using OLIVIE Plus 30X, my blood glucose level dropped from 13.9 mml/mol to 8 mml/mol».
Mrs. BINZAYNAL B.
«Took 2 tablespoon of OLIVIE Plus 30X every night before going to sleep. After 2 weeks, blood glucose level dropped from 12-16 mml/mol to 4-5 mml/mol».
Mrs. CLAUDIA S.
«The facecream OLIVIE Beauty is awesome! My age spots have really blurred and without chemistry. Believe me I have tried a bunch of solutions, but this cream is great!»
Mrs. CLAUDIA S.
«I was having sinusitis for a long time. I always sneezed and I had flu all the time. After one month of consuming OLIVIE Plus 30X, my skin allergic gets better and i rarely sneeze. I was also diagnosed with an ovarian cyst in 2010 and the size of the cyst increased and decreased. However, my recent diagnosis showed that my ovarian cyst had totally disappeared».
Interesting testimony
Ms Marie A.
«OLIVIE Plus 30X is a very good product with an ultra quick service. Everything went really well!»