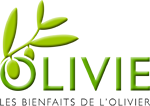 We have a 125-year-old experience in the olive growing field. Our knowledge of the olive tree and its fruit allows us to grant our products naturalness, quality and efficiency.
The art of olive oil since 1887
To make olive oil is a real art. In Morocco this art has a name: Atlas Olive Oils. The story began in 1887 when Boujida Aqallal started producing his famous extra virgin olive oil. Since then this noble art has been handed down from generation to generation and is still alive today, intact in the passion and new in the thought.
A development that helps the Country
Only through a responsible development protecting the environment and the people you can judge the real company's greatness. Agro Health is ever since aware of the importance of such values and has chosen to develop its activity in a sustainable way:
• helping farmers
• saving water
• caring workers
• fighting desertification
The gardeners of the desert
Agro Health is our Group's Company dedicated to olive planting and olive growing belonging to the Aqallal Family since the end of the 19th century. Our estates are located in the dry areas of Morocco where we cultivate 600 Ha of olive orchards for over one million olive trees. Our goal is to reach the highest quality standards through sustainable development and an integrated production.
An oasis in the desert
The estate of El-Borouj, with its 153 Ha, is located in the middle of a rocky desert on the phosphate plate at 150 Kilometres from Casablanca towards Marrakech. In this place we have the optimal/unique agronomic characteristics required by the olive trees to produce such an exceptional quantity of polyphenols.
Prizes and recognitions
All the prizes obtained by our super premium extra virgin olive oils in the most important international competitions and all the recognitions received by important magazines and gastronomic guides are tangible witnesses of our products' excellence. Among the awards that we won, we can mention: MARIO SOLINAS organized by the International Olive Oil Council, the GREAT TASTE AWARD of London, The International Olive Oil Competition of Los Angeles in the USA, OIL CHINA in Shanghai, LEONE D'ORO de MAESTRI OLEARI in Milan, among others.
Results make us reliable
Our 125 years experience in olive growing, our direct knowledge of the whole production process and our continuous researches towards excellence in quality make Atlas Olive Oil an authoritative voice of reference able to grant the reliability and the efficiency to our OLIVIE's products.