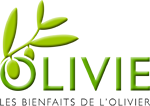 Experience and applied research merge together to give birth to an integrated project dedicated to developing the huge potentialities of the olive properties.
Experience, respect and knowledge
Only a great experience in olive tree growing, a respectful transformation process and a deep knowledge of the chemical properties of the fruits allow to obtain naturally products with such an extraordinary antioxidant powers. OLIVIE's products not only contain hydroxytyrosol, but also tyrosol, olea europeine, flavonoids, vanillic acids, caffeic acids that are different kinds of polyphenols. OLIVIE is a line of very complete products that also contain Vitamins and natural mineral substances. For this reason OLIVIE is the richest "active" product available in the market today.
Why use synthetic and chemical products when natural remedies are available?
During millennia, when progress was still in line with the real needs of mankind, Men were efficiently taking care of their body by what was available in nature. Today reality is dramatically different and unfortunately many of the simple natural remedies have been forgotten; we are geared towards unnatural solutions despite their dangers. In this context, OLIVIE PHARMA, fortified by its consciousness, carries a leading role in spreading the awareness of the healthy properties of the olive and carries a culture of respect for both Man and his environment. OLIVIE: the natural olive benefits available for everybody.
A real help in the daily health
OLIVIE is the result of an integrated project that includes the olive tree growing, the olive transformation and the applied research for a wider and more efficient use of the olive peculiarities. The project resulted in the production of foodstuff, nutritional supplements and cosmetics based on olive extracts with a high natural concentration of antioxidants coming out from organic processes. OLIVIE shares its knowledge on the curative properties of the olive to help people fighting diseases in a natural, often cheaper, and efficient way.