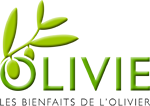 All materials and information in a click.
From brand to packaging, from press releases to scientific documents, all our communication tools and widening contents for retailers and media. Please feel free to ask for more information. It will be a pleasure to share complete and exhausting info with you on our excellent product line.
To receive hi resolution jpg or pdf, please contact marketing@olivie.ma


They talked about us ! You can download our complete PRESSBOOK by clicking on the link below....
CULI Magazine talks about OLIVIE PLUS 30X !
Great and short article published in a European french magazine !
An article on the daily newspaper LE SOIR from Belgium !
About cancer and joints inflammations...
Joints problems ? Heavy legs ? Two anti-inflammatory natural solutions...
-------------> Olive oil and cholesterol...